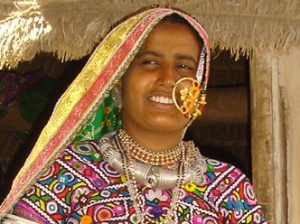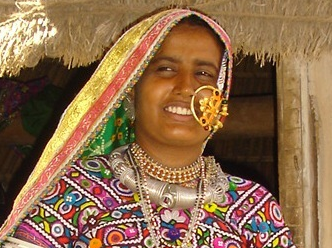 When I was just 11 years old, a small boutique opened up in our local shopping mall. It was called the Purple Banana, and in it were exotic imported textiles, incense, furnishings and home decor from India. The first time I passed the store, my eyes almost bulged out of my head. "Please Nonny, pleeeease can we go inside?" I begged my grandmother. She thought I was nuts – who would want all that loud-colored stuff? Well, in short … me.
My 1st 'Pilgrimage' Site
The Purple Banana quickly became my pilgrimage site and, every chance I got, I'd get some grown-up to take me there. I started saving my pennies from baby-sitting jobs, and putting block-print bed spreads, incense sticks and groovy skirts on all my holiday wish lists. By the time I was 12, my bedroom ceiling was covered in tapestries and there was a continual waft of nag champa smoke drifting from the doorway whenever I was home.
But above everything else in the shop, there was one thing I loved most of all – the wildly colorful embroidery stitch work with tiny little mirrors sewn into purses, dresses and tops. Somehow, I eventually managed to get my grandmother to buy me one of those 'crazy' blouses and I'll tell you, I wore it until it was threadbare.
The Real McCoy!
Fast-forward 35 years and I'm standing at the steps of a little shop in Ahmedabad, in India. The name on the placard? Bhujodi Handicrafts. And inside was what amounted to the Purple Banana on steroids. Yep – Dawny's dream store. If you like colorful textiles, appreciate embroidery or just plain 'ol love color, then I know you're going to love this video!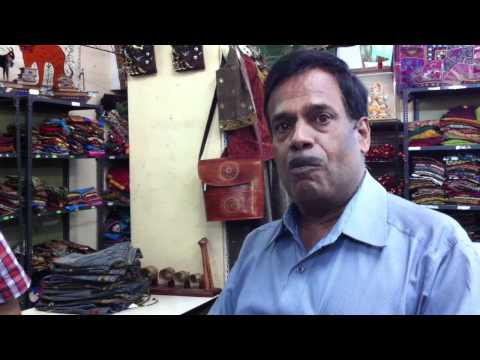 What's your Fav?
The handicrafts of Asia are countless, colorful and come in every shape and size. But we all have our very favorites, and for me, Gujarati embroidery tops the list, hands down. How about you? What's your favorite ethnic goodie to shop for in Asia? Leave me a comment and let me know.