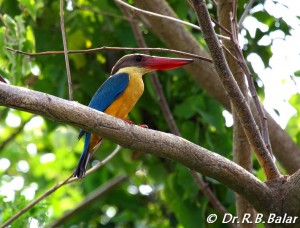 I've discovered what's been one of India's best-kept travel secrets … the State of Gujarat!
If you like Asia, travel and food, then India is a must-see destination! Now, when I say 'India' this could mean different things to different peeps. There's Himalayan India with its snow-capped peaks and diverse peoples, there's Ganga India – a place of water and sacred rites. Then there's steaming Southern India with towering temples and laid-back locals. And of course, the beaches of trendy Goa. But the part of India that most draws me are the deserts of Western India – those found in Rajasthan and Gujarat.
I've recently returned from that magnificent land – first time in 11 years. And it's just as dusty, chaotic and colorful as I remembered it! But on this trip I discovered what's apparently been a well-kept secret … the State of Gujarat.
Why Gujarat?
Why Gujarat … that remote western peninsula with all those salt flats and little claim to fame on the international tourism map? Simply put: the Birds. I was there as a speaker and attendee for the 2nd annual, Global Bird Watching Conference, and let me tell you, I've discovered a gem!
Turns out, thanks to all its surrounding waters, it's many estuaries and salt flats, Gujarat is an ideal location for avian life. In fact, the area is the hub for many major migratory birds. Add to this the more than 500 species of birds that call the State home, (many of these designated 'critically endangered' by the World Wildlife Fund), and you've got a winning recipe for ecologically-friendly tourism and, um, bird geeks.
But not only is Gujarat an exceptional destination for birds and their fans, there are also magnificent temples, friendly people, coastal towns, and fabulous shopping possibilities to be had! The State is also home to the last of the Asiatic Lions, and known among Indians as the most growth-oriented state, with the fastest-growing economy in the nation and a per-capita GDP almost double the national average.
Bird-Watching
Now, I'm not a bird watcher – at least not the way some folks are. But if I made a list of the birds I spied in just 2 days time in Gujarat, suffice it to say I'd quickly doubled the number I've seen in my lifetime.
The very first thing I noticed when I arrived was the absolute passion with which hard-core "Birders" throw themselves into their experience. Not only are we talking about 10's of 1000's of bucks for spotting scopes and photography equipment, we're talking about a mono-focus on eyeing and identifying a wide span of winged ones. And here's the thing – It was a gas! I had so much fun hanging out with people who were passionate (and really knowledgable) about what amounts to nature-appreciation. Here's an illustration …
Bird Paparazzi
A group of us arrived all around the same time at the squeaky-clean and water-feature abundant Gujarat Airport. On the bus shuttling us to our first hotel, I sat in the back to watch the 'show' that takes place when a bunch of bird watchers gather. "Indian roller!" called out one guy, and the entire group shifted to a single side of the bus, binoculars or cameras in hand to see that acrobatic, irridescent bird. "Rose-ringed parakeet!" exclaimed another, and the human flock fluttered quickly to the other side. "It's like a bird paparazzi," said Bhaskar Krishnamurthy, an American of Indian decent and avid bird photographer. "Exactly!" I mused.
So Many Birds, So Little Time
There were some 360 attendees, including students, journalists, bird aficionados and researchers representing 38 countries at the 3 day event. Yep, a truly 'global' affair … and a lot of ground to cover. All attendees were given a choice of excursions for 2 of the 3 days, with the final day devoted to the conference proper. I chose the trip that took us into the Little Rann of Kutch. Why? Well in truth, it just sounded cool. Turns out, it was … cold, in fact.
Now, if you're not a bird-watcher, you may not know that the best time to spot these critters doing interesting things is at dawn and dusk. No problem in balmy India, right? Wrong! Desert mornings anywhere in the world always have a chill. A desert in January before sunrise in an open-air jeep is really cold. But, this didn't discourage us, and bundled up and silent, we headed out on our first morning for the Nalsarovar Bird Sanctuary.
Jast as dawn's rosy fingers spread across the horizon, we climbed into small wooden boats and spread out to cruise miles of shallow waterways. Peace, quiet, and plenty of birds! We saw water fowl in abundance, raptors, ducks, herons, cormorants, kingfishers, spoonbills, waterhens and much more (honestly, I'd have to consult one of my expert compatriots to give you an accurate list).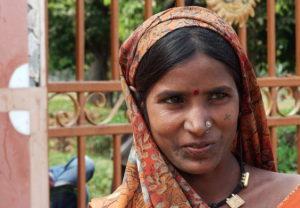 Not a Bird Watcher? No Worries!
Even though I'm not a bird-watcher per se I will say this: it didn't matter one iota. Why? Because I had the opportunity to explore some remote natural landscapes, in a land where few venture. The Little Rann of Kutch is a great example. This swath of salt pan (Rann means desert in Hindi) seems empty at first glance, but it's actually home to a huge array of avian life, some very colorful locals – human and animal alike – and one of the biggest wildlife sanctuaries in India. We visited twice: once to see the Wild Asses and again to watch birds. Our long, bumpy jeep rides brought us past dry croplands where old, but still-colorful silk saris are used to delineate one farm from the next, and turban-sporting shepherds walked their flocks of sheep or goats or sacred cows from one seeming empty scape to another.
The women are the brightest exclamation points in that earth-toned landscape. Their embroidered dresses and brightly colored odhni or dupatta (long veils that cover head and shoulders) can't help but catch the eye. Also catchy is the incredible friendliness of the people who smile easily, walk slowly and happily pose for pictures.
Stay Tuned for More!
All in all, I spent a mere 7 days in Gujarat, but honestly, it felt like a month. In addition to the Conference and excursions, I saw ancient temples, shopped for fabulous local textiles, took a tour of one very old town, made some great new friends and, when in Rome … sipped plenty of spicy chai! Stayed tuned for more stories, pics, and videos on the delights of Gujarat!
Visiting Gujarat
Accommodations:
The Fern Hotel Ahmedabad – This 5-Star, Ecotel is the first in Ahmedabad and truly a pleasure to stay at with great buffet breakfasts (Indian and Western) and excellent service.
The Royal Safari Camp – located in Bajana, close to the Wild Ass Sanctuary, this desert 'camp' offers basic but super-clean huts and rooms. A children's play area, outdoor pool and lovely gardens make it more of an oasis than a camp.
Keys Cama Hotel – Art-deco meets quaint colonial in this conveniently located, Ahmedabad hotel.
Sanctuaries for Birding Fans:
Nal Sarovar Bird Sanctuary
Little Rann of Kutch Wild Ass Sanctuary
Thol Bird Sanctuary
Event Sponsors:
Gujarat Tourism
The Government of Gujarat
JN Rao Tours – and Rock-star organizer and agent, Uttej Rao, without who's assistance the entire experience wouldn't have been possible.
FICCI – The Federation of Indian Chamber of Commerce Industry.