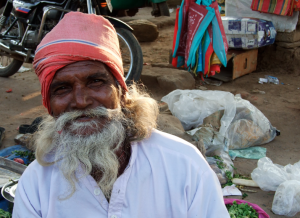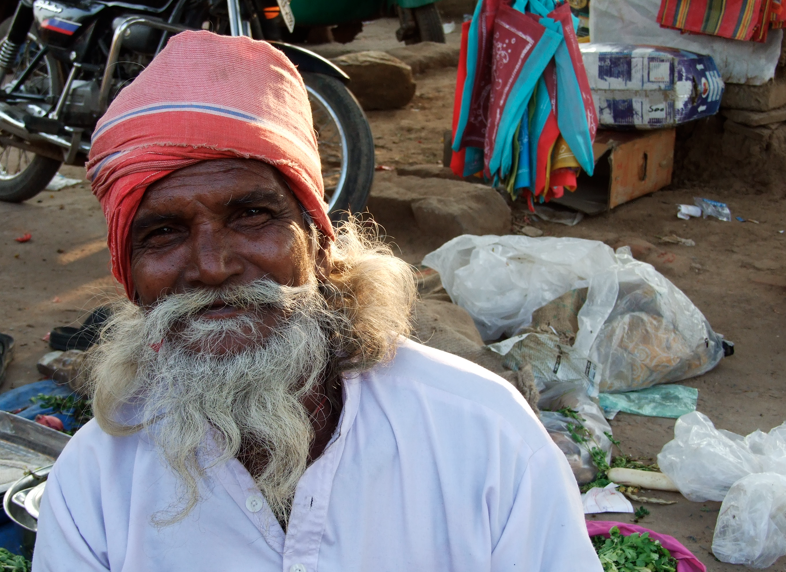 Just because …. that's why I'm giving you this list of some of my favorite things about the places I've been in Asia. This includes, in no particular order, foods, monuments, cultural behaviors, stories, styles, and of course, UNESCO World Heritage sites. Have a look at my list below and then let me know a few of your favorite things about that great expanse of lands we call 'Asia'.
Yam Plaa Dook Foo. What is it? My very, very, very fav meal in the world! It's Thai, and it's made of shredded, deep-fried catfish with a sour, green mango salad topped with chilis and cashews. I'm not a fan of fried food at all, but when it comes to this dish, all bets are off!
Bangkok street food. From khanom glok to noodle soup, sliced fruit to steamed purple yams, I LOVE the food stalls of big city Bangkok! I love the way I can get little bits of lots of different things and get full on a buck or two.
And speaking of food (and Bangkok) one of the finest meals I've ever had and an equally charming East-meets-West venue – the incomparable Bo.Lan restaurant.
Thai Massage and especially foot reflexology!
Laid-back Laos, especially the UNESCO World Heritage village of Luang Prabang with its profusion of swoop-roofed temples and French Colonial homes.
Another, equally as charming (although less laid-back) former Indo-Chine charmer – Hoi An Vietnam. Also UNESCO, also lined with French colonial homes – only these in an eye-catching yellow hue, and with the Chinese, shop-house re-interpretation beyond the facades.
Sri Lankan hospitality and the island nations' relations with the natural world.
The grace, gentility and artistic intensity of the Balinese.
Balinese rice paddies and waterways.
Master dancers, dalang puppet masters, wood carvers and mask makers of Java.
India's temples, textiles and tabla beats.
Georgetown, Penang Island, Malaysia – for too many reasons to list!
Luxury resorts and rental villas across the region.
Sailing in The PhangNga Bay.
The non-pareil awesomeness of Angkor's monuments.
And most of all … the people. Whether I'm in Buddhist, Hindu or Muslim Asia, whether on the mainland or among the island nations, the people of the region are – generally – warm, friendly, quick to laugh and slow to anger. They're hospitable, respectful and live with a good dose of mirth.
What are some of your favorite things about Asia? Let me know in the comments below!